TESTIMONIAL CONTEST! [junior rank or higher]
Hey guys the winners will be chosen by my friends by most votes. I am sick of testimonials with just a gift code amount. Let's start being more creative!
THREE CONTESTS (1 entry per contest)
Post your testimonial you want entered into this thread to enter the contest and on the look what i got thread!
[UPDATE]I have been sponsored by Rewards1 and they have added to the prizes!! AND there is now a NEW contest for Youtube testimonials!!! Because of all this the contest deadline for all 3 has been moved to Nov 30!!!
[EDIT]In collaboration with Seattle, he has generously contributed to this contest see this POST!! THANKS AARON! 400 pts have been added to prizes from SEATTLE (aaronq27)
Total 9 winners will be chosen, 3 for each contest
Prizes for testimonials must be from JULY 1ST - NOVEMBER 30TH, 2015
[one entry per user for both mail/digital code etc.]
1: Mail order testimonial (prizes sent to your house):
1st place: 2000pts (+500 w/ face)
2nd place: 1000pts (+250 w/ face)
3rd place: 500pts (+150 w/ face)
MUST have the following to qualify:
HAND DRAWN SIGN THANKING REWARDS1/ R1
YOUR USERNAME
some kind of drawing cartoon character, smiley face, flowers, stars, as long as it is creative etc etc
BONUS:If your testimonial has you in it holding up your prize with a THANK YOU R1 sign and username you can win extra points. Let us all see your wonderful smiles! =D
2: Gift codes or game codes games online redemptions etc.
1st place: 500 pts
2nd place: 200 pts
3rd place: 100 pts
To qualify you must:
A collection of screenshots including:

Your R1 prize code page or email they sent you which clearly shows your username.
Merchant or game code redeem page proving you got it from Rewards1 (Amazon etc)

Use paint or Photoshop or another type of photo editor and draw out the words THANK YOU R1/ Rewards1
Include your USERNAME
draw something as best as you could with paint, photoshop, random pic added, collage, photo frame, etc etc
3: Youtube Testimonials
1st place: 3000pts (+1000 w/ face)
2nd place: 1500pts (+500 w/ face)
3rd place: 1000pts (+300 w/ face)

Videos must be up during the judging period December 1st - December 7th!
To qualify you must follow all the rules of R1 Youtube testimonials from this thread

BE CREATIVE and HAVE FUN! [Contest ends 11.30.2015]
EXAMPLES: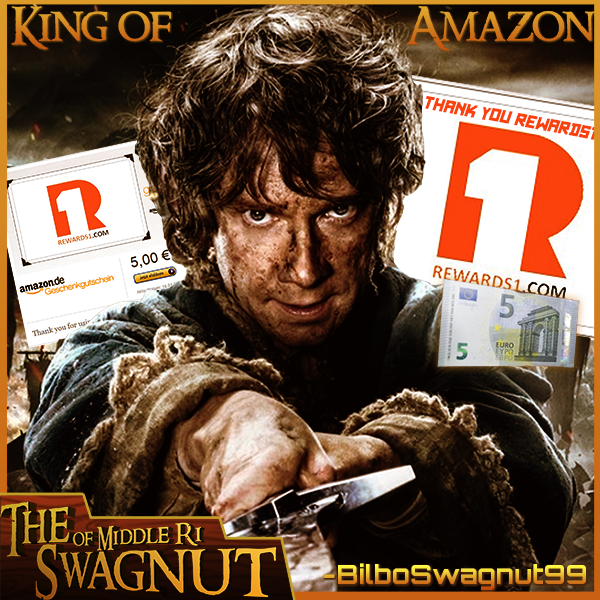 ENTRIES POSTED HERE MUST ALSO BE POSTED TO THE "LOOK WHAT I GOT" FORUM.
More awesome contests to come! =D
MUST HAVE ALL THE CRITERIA OR YOUR ENTRY WILL NOT QUALIFY!